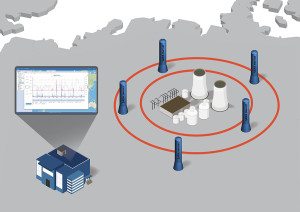 Environmental
Environmental radiation monitoring is of utmost importance to the safety of a nation. Together with our reputable principals, we provide equipment and turnkey consultation solution for radiation network monitoring solutions.
Through our team of experts, interpretation of radiological detection & identification plays a role in providing first responders sufficient time to react quickly to hazardous radiation conditions.
CONSULTATION
Critical planning and engineering solution is essential for radiation protection. Our team of radiation experts provides lead-shielding consultation and construction to guarantee the safety of radiation exposure to healthcare professionals, patients and the public.
We customize solution to our client's needs and provide economical and reliable solutions which adheres to Singapore Radiation Safety Acts and Regulation.
HAVE QUESTIONS ABOUT RADIATION PROTECTION? ASK OUR EXPERTS.
LET'S WORK TOGETHER
We work as a single united team with radiation experts around the world to give our clients the highest quality advice.