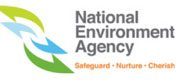 NATIONAL ENVIRONMENT AGENCY
Formed on 1 July 2002, the National Environment Agency (NEA) is the leading public organisation responsible for improving and sustaining a clean and green environment in Singapore. The NEA develops and spearheads environmental initiatives and programmes through its partnership with the People, Public and Private sectors. It is committed to motivating every individual to take up environmental ownership and to care for the environment as a way of life.
NATIONAL CANCER CENTRE SINGAPORE
The National Cancer Centre Singapore (NCCS) has through the years evolved to become one of the leading regional centres for the research and treatment of cancer. Undoubtedly, it is home to the largest number of researchers, surgeons and oncologists attending to the growing number of cancer patients. Since it became a national cancer centre in 1999, it has pioneered the one-stop multi-disciplinary approach, where today the doctors also sub-specialise to have an edge in developing a deeper understanding of the various cancer types. With the NCCS attracting the best talents in the research and medical community, it has been able to provide the best in cancer care.

PARKWAY HOSPITALS SINGAPORE
Parkway Hospitals Singapore operates four hospitals – Gleneagles Hospital, Mount Elizabeth Orchard, Mount Elizabeth Novena Hospital and Parkway East Hospital, where multi-disciplinary specialist care is effectively administered in one place. Its medical services and facilities house more than 1,000 beds and 1,200 accredited specialists. In order to reach out to an international pool of patients, Parkway Hospitals Singapore also operates more than 35 patient assistance centres worldwide.
MOUNT ELIZABETH
Mount Elizabeth has been serving Asia Pacific for over 30 years as a leading medical hub, earning the trust of patients from all over the region with its strategic pairing of exceptional medical talents with advanced technology.
Staffed by a large team of dedicated professionals and a diverse mix of highly skilled specialists, both hospitals have received the renowned Joint Commission International (JCI) accreditation of quality care.
FARRER PARK HOSPITAL
Farrer Park Hospital is a private tertiary healthcare institute set up to offer a fresh approach to medical treatment.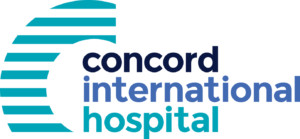 Concord International Hospital
Founded in Singapore and also part of Concord Medical Services Holdings Limited in China, Concord International Hospital focuses on multi-disciplinary treatments such as medical oncology and radiation oncology treatments, general surgeries, and women's health and wellness. Concord International Hospital aims to deliver good experiences and treatment outcomes to local and international patients through the expertise of its dedicated team of clinical staff and its renowned strategic consultant, The University of Texas' MD Anderson Cancer Center, advanced technology, and specialised patient care.
WE WORK WITH THE WORLD'S LEADING PARTNERS IN THE FIELD OF RADIATION WORK
Radiation Protection Solutions carefully study the application required by our clients. Working together with leading partners in their field of radiation expertise, RPS provides local turn-key engineering radiation protection solutions. Using state-of-the-art equipment, software solution and expertise, we ensure that clients will be satisfied with our services and products for their radiation needs in Singapore.
OUR COMMITMENT TO HELP OUR CLIENTS DELIVER THEIR STRATEGIES HAS SEEN US BUILD A TRULY RELIABLE NETWORK
With over 40 years of experience in the radiology field, RPS wealth of experience and knowledge has provided quality radiation measurement, protection products, detection and consultation services to government and private sectors throughout Singapore that are interested in radiation protection needs.